Meet Our Team
At the Center of Your Financial Life
At McGill Junge Wealth Management, our team is dedicated to providing you with the very best service, working with you to develop solutions that fit your individual needs. Our emphasis on client satisfaction and specialized attention combined with our unique skills creates a climate of success.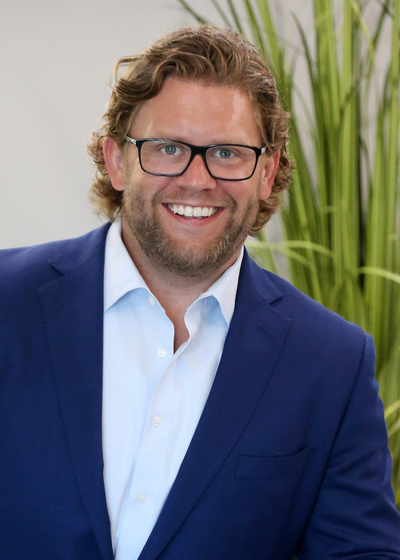 Trent Burley , CFP®, RICP®, AEP®
Private Wealth Advisor and Director of Planning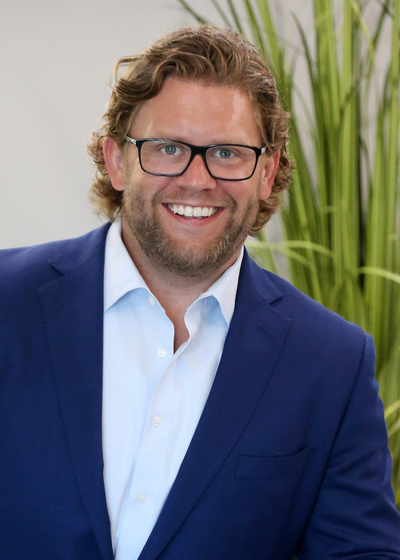 Trent Burley , CFP®, RICP®, AEP®
Private Wealth Advisor and Director of Planning
Trent has been working with Ed McGill since 2010, after completing an internship with Northwestern Mutual.  In his many years with our firm, he has grown from a young associate to our Director of Planning at McGill Junge Wealth Management.  Trent oversees the development of comprehensive plans for our clients, the navigation of their estate planning issues and the collaboration with their attorneys and CPAs.  His unfailing work ethic, his level of care for our clients and his unmatched attention to detail make him a highly respected and valued advisor at our firm.
Trent graduated from Buena Vista University where he double majored in finance and accounting.  He also played on the football team and served on the Leadership Council.  Trent has earned his Certified Financial Planner (CFP®) designation, as well as, Retirement Income Certified Professional (RICP®) and the Series 7 and Series 63 FINRA licenses.
Trent and his wife, Cait, live in West Des Moines and enjoy traveling and wine tasting. Trent is a member of the United Way Education Leadership Initiative, the Polk County I-Club and he serves on the Professional Advisor Council for the Community Foundation of Greater Des Moines.  In his free time, he loves following the Hawkeyes and being physically active.  He recently ran the Dam to Dam 20k and the IMT Des Moines Half Marathon!  He also plays in an adult hockey league and enjoys golfing.
Associations and Memberships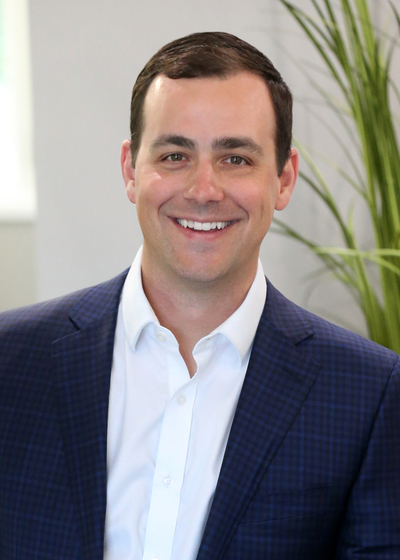 Scott McEachron , CFA®, CPWA®, MBA, CAIA
Private Wealth Advisor and Director of Investments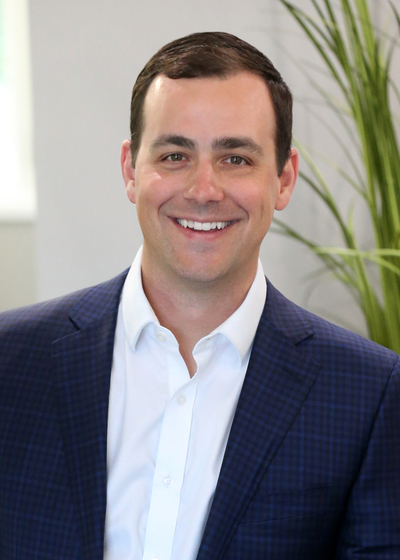 Scott McEachron , CFA®, CPWA®, MBA, CAIA
Private Wealth Advisor and Director of Investments
Before joining McGill Junge Wealth Management in 2017, Scott spent nearly a decade in institutional asset management as an analyst, trader and senior portfolio manager.  He worked with insurance companies, foundations and affluent families with assets ranging between $5 - $50 billion.  As Private Wealth Advisor and the Director of Investments at McGill Junge, Scott focuses on the development of investment strategy, the implementation of asset allocation and the integration of our clients' portfolios with their overall financial plans.
Scott completed his undergraduate degree in Finance at Iowa State University and went on to earn his MBA from Creighton University's Heider College of Business. He has earned his Chartered Financial Analyst (CFA®) designation and received his Chartered Private Wealth Advisor (CPWA ®) designation from the Investment & Wealth Institute following executive education and evaluation from the Booth School of Business at the University of Chicago. He is also a Chartered Alternative Investment Analyst (CAIA). Scott holds the Series 7 and Series 63 FINRA licenses.
Scott lives in Waukee with his wife, Lindsay, and their three children; Ailey, Cora and Gibson.  He spends his free time coaching and cheering on his kids at their activities and is an avid Cyclone fan. He is a member of the Investments and Wealth Institute and the CFA society of Iowa.  He serves on the United Way Education Cabinet, is founding member of Junior Achievement Emerging Leaders Board and enjoys rolling up his sleeves with Habitat for Humanity.
Associations and Memberships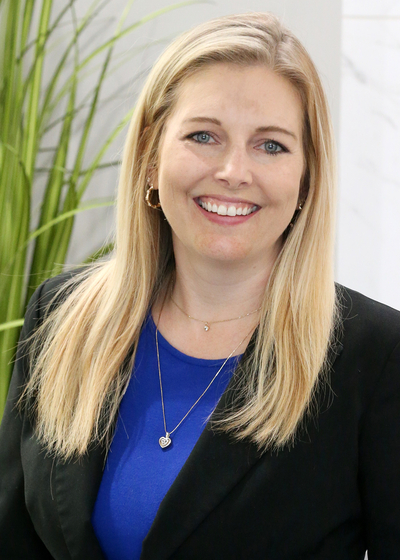 Gina Cunningham , CPA, MBA
Chief Operating Officer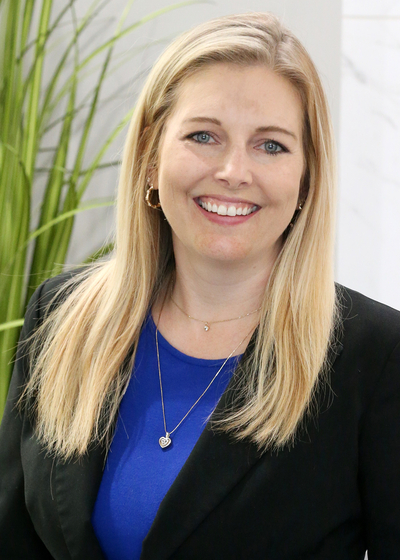 Gina Cunningham , CPA, MBA
Chief Operating Officer
Before joining McGill Junge Wealth Management in 2021, Gina spent over 15 years in various finance and operational roles including investment accounting, investment operations, treasury and financial accounting & reporting.  Gina held these positions in progressive levels of leadership within both insurance and investment companies.   Gina has a passion for leadership and development as well as optimizing processes to enable teams to focus on areas with the most value add. 
As Chief Operating Officer at McGill Junge, Gina oversees the design, enhancement, and implementation of firm operations, human resources, and management reporting as well as assisting with oversight of firm financial results.  Gina also works closely with firm partners and leadership team in development and execution of firm strategic vision and business planning.
Gina completed her undergraduate degree in Accounting at Iowa State University and went on to earn her MBA from University of Iowa's Tippie School of Management. She also earned her certification and license as a Certified Public Accountant (CPA).
Gina lives in Perry with her husband, Danny.  Danny and Gina have two grown daughters, Skylar and Eliza.   Gina spends her free time cheering on the Iowa State Cyclones, scrapbooking, and travelling or planning the next family adventure. 
Associations and Memberships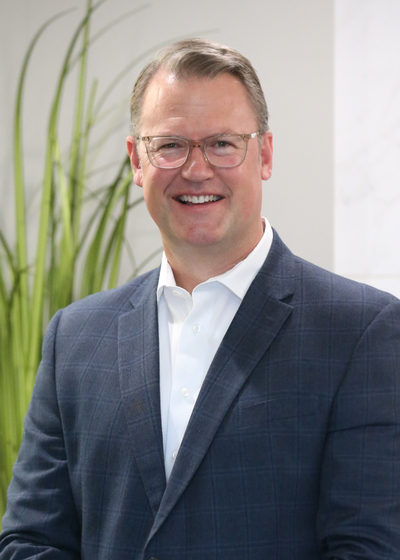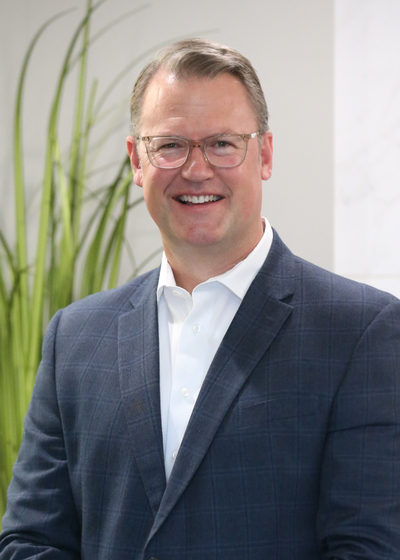 Chad L. Schaller joined McGill Junge Wealth Management in 2022. Chad brings 24 years of experience in the financial industry in both Middle Market Commercial Lending and Private Wealth Management. Most recently, Chad was an Executive Director for JPMorgan Chase in Des Moines where he specialized in Family-Owned and ESOP-Owned companies with revenue greater than $150MM. Chad's experience includes both complex Domestic and International Commercial Banking, Private Banking, Investment Management and Trust Services.
Over Chad's career, he has spent time developing trusted relationships with families, business owners, financial intermediaries, CPA's, CFA's, Attorneys and M&A Advisors. The resulting outcome has yielded value to his clients and colleagues.
Chad earned his bachelor's degree from the University of Northern Iowa.
Since moving to the Des Moines area in 2005, Chad and his wife Natalie live in Clive with their three sons Trey, Beau and Gavin. Trey and Beau are students at the University of Northern Iowa and Gavin attends Waukee Northwest High School. For the past 17 years Chad has enjoyed volunteering for Waukee Youth Sports, the Dallas County Community Closet, the Waukee High School Athletic Booster Club and St. Boniface Church.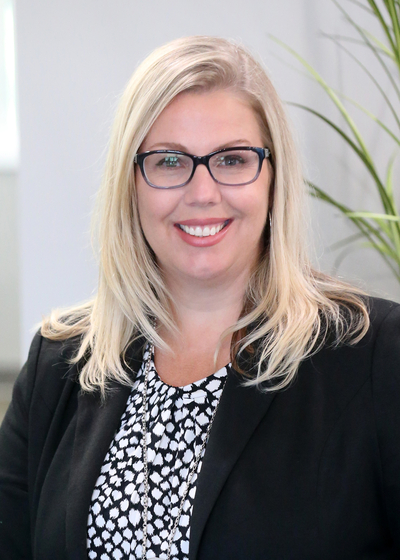 Kim Connors
Marketing Director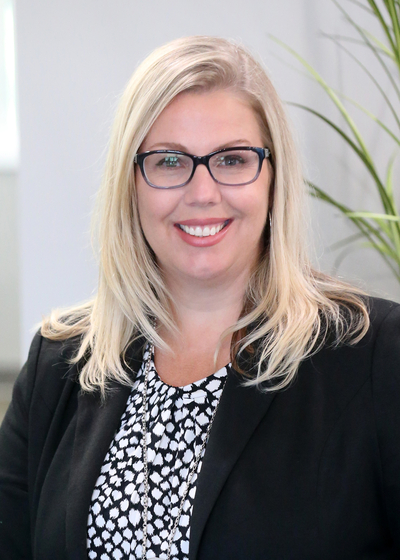 Kim Connors
Marketing Director
Kim joined McGill Junge Wealth Management in 2019 as our Marketing Director. Her extensive background and enthusiasm generates a high level of business development for MJWM. Kim has always had a passion for enhancing the client experience and for developing tools that demonstrate the value a firm brings. Her years of experience with partnerships, marketing, relationship-building, philanthropy and client events contributes a specialized skill set to the McGill Junge team.
Kim holds a Business Management and Marketing degree from Central College. She began her career working for an advertising agency in both Des Moines and Denver. She then spent many years with a media firm working with business owners throughout the Midwest. She was awarded the unique honor to share her expertise overseas, working in Australia for a year. Kim has also had some channel marketing roles with two Fortune 500 companies.
Kim has been an active volunteer with YESS (Youth Emergency Services and Shelter), Orchard Place, Meals From the Heartland, The Food Bank of Iowa, Rebuilding Together, Habitat for Humanity, Special Olympics and The United Way, where she served as her line of business co-chair for the giving campaign. Kim lives in Clive with her husband, Matt, and their two children: Mason and Kayla. She spends her spare time outside with her kids, devoting many hours to their activities. They participate in football, basketball, golf and gymnastics! Kim also enjoys cooking, movies, going to the theatre and traveling.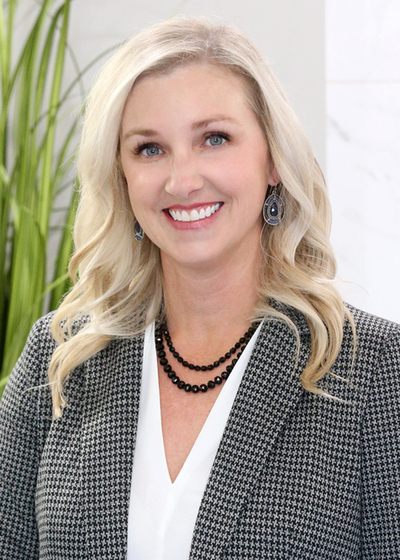 Sara Flynn
Marketing Coordinator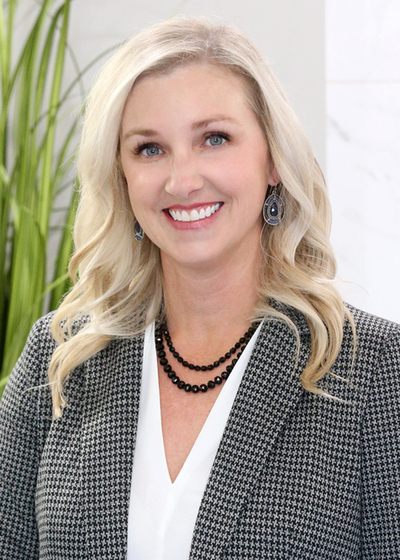 Sara Flynn
Marketing Coordinator
Sara Flynn joined our team in the fall of 2021. She is excited to get back into the financial industry after being a stay at home mother for nine years. In her role as a marketing associate she will assist with client events, community outreach, social media and other marketing and new business projects.
Sara graduated from the University of Northern Iowa in 2000 with a bachelor's degree in Finance, lived and worked for two years in Arizona in the mortgage industry and later returned to Iowa to further pursue her career and reunite with family and friends. In 2002 she joined The Members Group as the Director of Mortgage Lending and later became the President/CEO of the Iowa Central Credit Union and a licensed investment representative.
Sara enjoys volunteering with her local food pantry, on a credit union board of directors and for her children's Parent Teacher Organizations. Sara and her husband, Matt, have two children: Vincent and Sebastian. In her free time she enjoys cheering on her sons at their sporting events, traveling to warm destinations and friendly family tennis matches.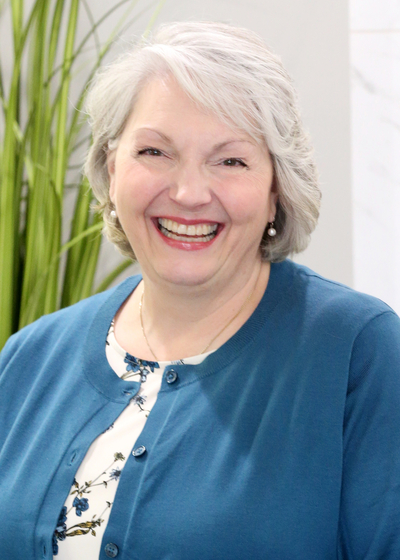 Jennifer Henry
Office Coordinator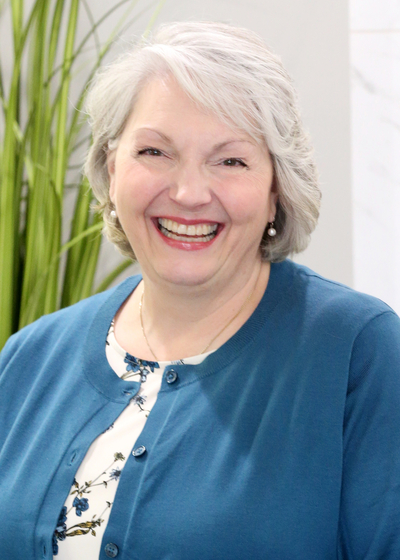 Jennifer Henry
Office Coordinator
Jennifer joined McGill Junge Wealth Management in 2015, after working with Northwestern Mutual for 14 years.  Her smiling face and joyful personality will welcome you the moment you walk through our door!  As our Office Coordinator, Jennifer keeps everything running smoothly.  With her passion for our team and enthusiasm for helping others, she truly enjoys interacting with our clients, scheduling appointments for them and providing any servicing needs they may have.  Her servant mentality has made her invaluable to us, and even more so, to our clients.
Jennifer is a graduate of AIB and she has earned her Life and Health licenses.  Prior to her nearly 20 years in the financial industry, she worked in the advertising and publishing fields.
Jennifer has been happily married to Steven for 30 years with children Lincoln, Abbie (who is married to Dilynn) and her first grandchild, Leelynn.  In her free time, she enjoys spending time with family, cooking, reading, volunteering and traveling.  On a mission trip to India in 2017, Jennifer witnessed women and children facing poverty and difficult choices to earn a living.  This incredible experience motivated her to become active in a central Iowa ministry, helping and supporting women at risk.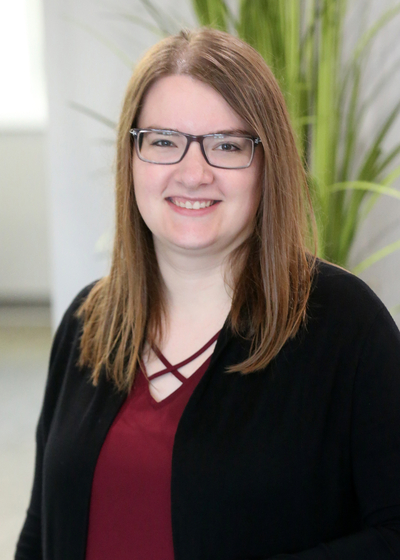 Paige Junge
Operations Assistant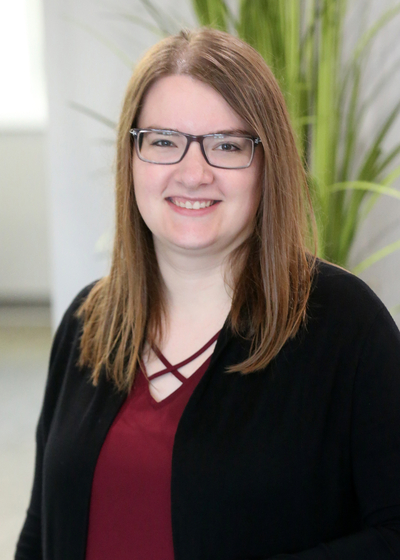 Paige Junge
Operations Assistant
Paige came to McGill Junge Wealth Management in 2017.  In her role as our Operations Associate, Paige participates in meeting preparation, case notes and client documentation.  She helps maintain our client database, assists with projects and presentations, and she routinely provides workflow assistance to help ensure every detail is attended to.  Paige brings an eagerness and a committed work ethic to our McGill Junge team. She is very conscientious and is simply a pleasure to be around!
Paige graduated from DMACC, where she first developed an interest in personal finance.  She has also earned her Life and Health licenses and her Associate Financial Representative (AFR) title.  Prior to joining MJWM, Paige worked as an administrative assistant for Quality Manufacturing Corporation in Urbandale.  She gained an abundance of workflow and database experience there, in addition to advancing her computer skills.
Paige lives in Grimes, where she loves hanging out with her family and their cats, Spike and Tabbie.  She enjoys reading, watching movies, going to her family's lake house and cheering on her favorite teams!  She is a big fan of the Hawkeyes, the Twins and the Steelers.  She hopes to get to Heinz Field someday soon to see a game in person.  Paige also loves many different kinds of music and she has attended many concerts!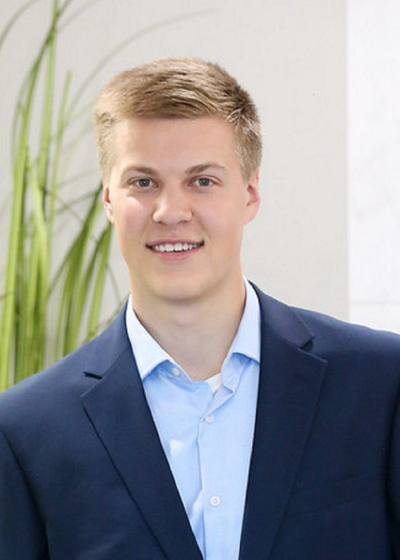 Brock Junge
Marketing Assistant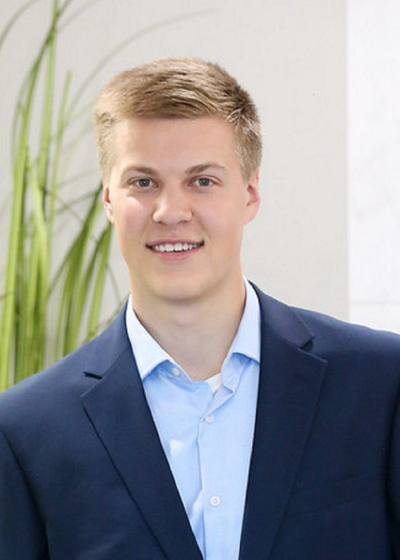 Brock Junge
Marketing Assistant
Brock joined the McGill Junge Wealth Management team in December 2020 as a Marketing Assistant, supporting all areas of our business including marketing, client relationship management and investments. He is a CRM software guru, enjoys adding creative touches to client events, enhances our social media presence and assists in the preparation of client meeting materials.
Brock studies finance at the University of Northern Iowa where he is an active member of the UNI Finance Club. His passion for investing and personal wealth management drove him to start an investment portfolio at the age of eighteen.
When out of the office you'll find Brock golfing, enjoying the great outdoors hunting and fishing or playing sports. Brock also enjoys giving back to the community by packaging meals through Meals from the Heartland, helping build homes with Habitat for Humanity and volunteer coaching through Miracle League.